Latest
In Full Flight
Alfred A. Knopf, February 13, 2018
A woman's quest for a new life in Africa in the wake of World War II — and a heroic career that hid a secret past.
Over the span of fifty years, Dr. Anne Spoerry, French by birth, treated hundreds of thousands of individuals across rural Kenya. A member of the renowned Flying Doctors Service, Spoerry earned the cherished nickname "Mama Daktari"–"Mother Doctor"–from the people of Kenya. Yet few knew what drove her from post-World War II Europe to Africa. Now, in the first comprehensive story of her life, her revered selflessness gives way to a past marked by rebellion and submission, during which she earned another nickname–this one sinister working as a "doctor" in a Nazi concentration camp.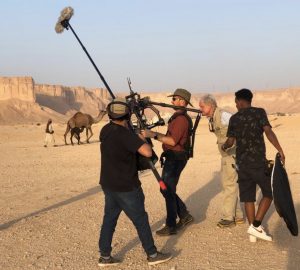 In conjunction with GTV based in Dubai, John is directing, writing and producing a major film about the creation of Qiddiya, a "smart city" under construction in the desert of Saudi Arabia. "Smart" not only designates the Kingdom's commitment to renewables and the preservation of natural resources, but its promise to empower new generations of Saudis through sports, arts, performance and wellness.
Some of John's extensive filmography can be found on Vimeo